VOLVO TUNING
More coupling, more power and more driving pleasure. With the Volvo Polestar you have this at your disposal. Engine optimization ensures that overtaking and insertion goes even faster, and therefore safer. You do not have to worry about your official factory warranty. Your warranty will only be retained if Polestar is installed by the Volvo dealer in your Volvo. This can be done not only in new models, but also in many existing Volvo's.

Volvo Polestar
Polestar combines twenty years of sporting experience with the latest technology to offer an exciting daily driving experience.
This super-fast Limited Edition is available from now on.
>> Check out our current stock
0 - 100 km / h in 4.7 seconds
With its 367 hp Drive-E engine and eight-stroke Geartronic machine, every Polestar is made to perform. He sprints from 0 to 100 km / h in just 4.7 seconds and achieves an electronically limited top speed of 250 km / h.
Polestar Performance Parts
To give you more driving pleasure, Polestar presents an exclusive range of sporting products: the Polestar Performance Parts. These accessories have been developed and tested with Volvo to meet the highest standards.
For the Volvo V40, S60, V60 and XC60
Mobility Center supplies chassis parts, wheels and tires, intake and exhaust, and exterior and interior parts for the Volvo V40, S60, V60 and XC60. Get more from your Volvo while maintaining the factory warranty!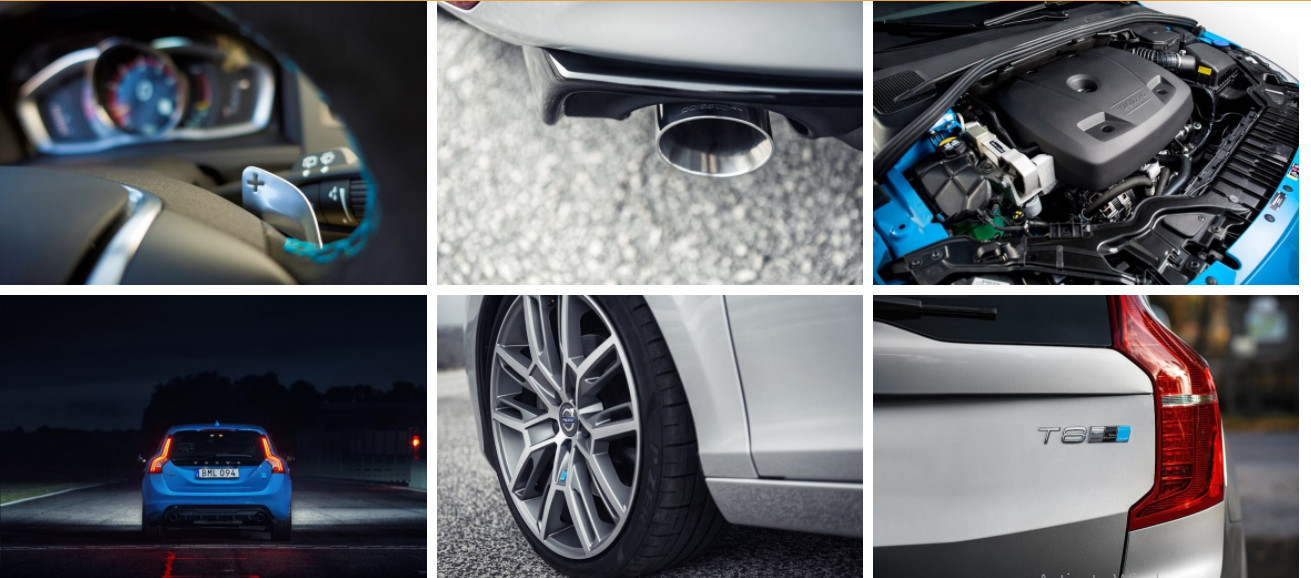 Polestar Performance Tuning Software
In addition, Polestar power optimization is available for various Volvo models.
Now from € 795
The new way to enjoy even more of your Volvo!
Of course, your Volvo provides sufficient capability to quickly catch up and drive safely. However, there is now a safe way to enjoy even more driving pleasure. By further optimizing with a Volvo tuning set. This advanced engine software has been developed in close cooperation with Volvo Tuning Partner Polestar.
With a Volvo tuning set, you can significantly increase engine response speed. As a result: more power, more torque, more driving pleasure. Guaranteed! The special of a Volvo tuning kit is also that the factory figures for fuel consumption and CO2 emissions do not increase due to constant driving!

Polestar is Volvo's authorized tuning partner
Naturally, Volvo is very selective when choosing her partners. The department responsible for engine development at Volvo has been working with Polestar's specialists for years. In addition, since 1996, Polestar has been "partner in racing" from Volvo and therefore boasts thousands of kilometers of specific know-how on the global raceways.
Therefore, all original factory guarantees will remain in full force when installing a Volvo tuning set. Volvo tuning focuses on increasing your driving pleasure within the safe margins of technology, reliability and durability. So not exclusively at the highest possible torque or power!
>> Make your workplace appointment right away

Installation at your Volvo dealer
The only correct address for installing a Volvo tuning set is your Volvo dealer. The installation does not take much time and can be effortlessly integrated into the next service. The consumer price is € 795 including installation and VAT.
There is already a Volvo tuning set from € 795
And the great enjoyment can begin!
Volvo Tuning at Mobility Center
Get more out of your Volvo with Volvo Tuning. Optimize power without loss of warranty! Volvo is developing in cooperation with Polestar Performance upgrades for your Volvo.
Why Volvo Tuning?
> Increases the residual value
> A Volvo approved product
> Does not affect Volvo's factory warranty
> Increase in engine power and driving power
> After upgrading software, this product remains active and will not be modified by the new software
You already have your Volvo tuning set from € 795, - including VAT and assembly.